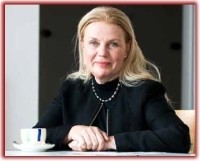 Dear Colleagues,
The 20th ESDPPP Congress will be held on June 28–30, 2023 in Prague, Czech Republic under the auspices of the Dean of the 1st Faculty of Medicine in Prague and the Ministry of Health of the Czech Republic. In addition, a pre-congress workshop will take place on June 27, 2023.
Physicians, Pharmacists, Nurses, and other Health Care Providers as well as Scientists in all areas of neonatal, perinatal and paediatric pharmacology are invited to the congress.
You are very welcome in Prague to celebrate the 35th anniversary of our society ESDPPP with us. We look forward to seeing you and count on your personal participation in our meeting.
On behalf of the scientific and organizing committees of the ESDPPP
Pavla Pokorná, President of the ESDPPP